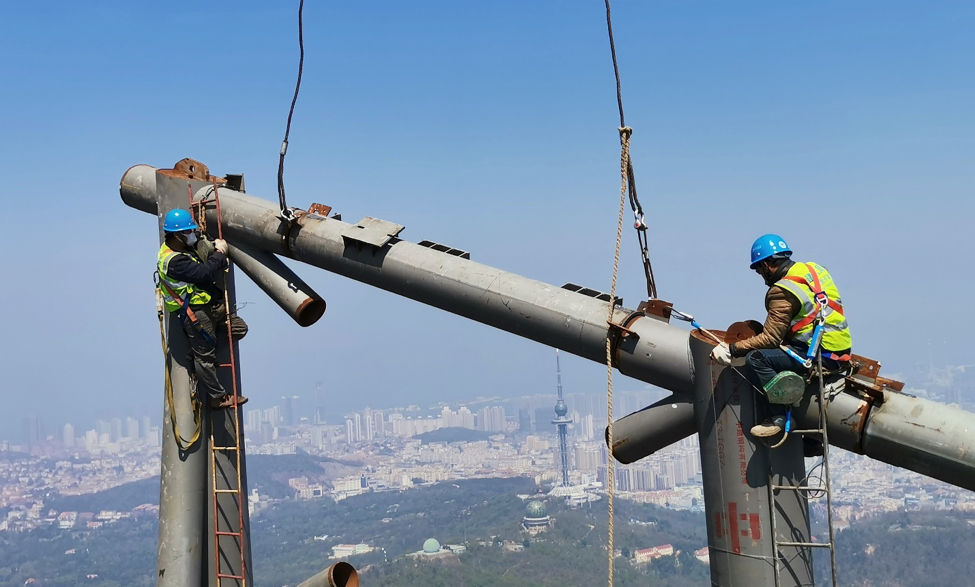 Most of us are probably aware of the devastation that the COVID-19 pandemic has wreaked upon the global hospitality industry. As of April 29th, AHLA (the American Hotel & Lodging Association) was reporting average U.S. vacancy rates of 80% and losses of over $18B in revenue since mid-February with over 1.6M employees (70% of the workforce) laid off or furloughed. While the industry's normal occupancy rate usually hovers around 70%, AHLA is projecting that the US market will recover to only about a 45% occupancy rate by January, 20211. Marriott's CEO, Arne Sorenson announced in April that there will be no new development initiatives in 2020 and Accor & IHG, among others, have canceled dividends, cut pay, and closed hundreds of properties. Clearly, the pain is widespread and there is a long road to full recovery ahead.
So, is there any sunshine amidst the gloom? Archilier Architecture, as a design studio with extensive experience doing hospitality in China, can report glimmers of hope coming from Asia. Unlike most western countries, China has been through something similar with the 2003 SARS epidemic. At the peak of the SARS outbreak in May, 2003 hotel vacancy rates dipped to 18%, similar to what we're seeing today2. The economic damage was relatively short-lived, affecting primarily the 2nd fiscal quarter – though, interestingly, average daily room rates (ADR) were remarkably unaffected. By September, 2003 – less than a year after the first outbreak – occupancy rates had fully recovered. A key factor in the recovery of various provinces was the World Health Organization's certification that particular cities had been removed from the "local transmission" list. In the opinion of Yang Shun-Chieh, a Director in Archilier's Shanghai office, the Chinese government's aggressive response to the outbreak in Wuhan and widespread public confidence in its continuing containment measures have been instrumental in restoring consumer confidence. To be sure, there are important differences between SARS and COVID-19, the most significant of which is that COVID-19 can be spread by asymptomatic carriers. Nevertheless, China's SARS experience – and current trends — seem to demonstrate that if public safety and confidence can be restored, near-normal economic activity can resume.
According to data from the hospitality analytics firm, STR3, we are already seeing evidence of a rebound in the Chinese hotel market. From a low of 12.8% in February, the average Chinese occupancy rate has crept up to 23.2% in March and to about 35% in April. The southern city of Hangzhou (where Archilier is building a new Pullman hotel) has even reached occupancy of 40-50%. After seeing more than 50% of its hotel properties close at the outbreak's peak, 93-99% of China's hotels are now open, depending on market sector. As of April 30, normal patterns of weekday-weekend travel were starting to re-emerge. On May 6th, Shimao Group (owning 18 hotels in China) had an online sale event through Ctrip where they sold 12,000 room nights hauling in 20 million RMB in one hour. Our subsequent conversation with Shimao hotel group president indicated that their success was due to the creative combination of sale packaging and pricing designed to cater to the pent-up demand after the virus lockdown. The event generated a lot of buzz in China and gave hope for a quick recovery of the industry. By May 13th, all Hilton China's 255 hotels have opened. Consumer confidence in the control of the virus and in the hospitality industry 's adoption of virus-conscious safety measures is the key to such success.
In Archilier's practice we have not experienced any cessation of our hospitality work: our Qingdao St Regis at Hai-tian Center was topped off on April 30th, our Wei Retreat in Anji just entered contract documents phase, and our schematic design of six hotels within a large Shenzhen mixed-use project has been moving forward rapidly throughout the entirety of the pandemic lockdown in China – piling has already taken place. Our Chinese clients all seem to be taking the long view.
With continuing restrictions on international travel, it remains to be seen whether domestic business & leisure travel alone can return hospitality to near-normal levels of occupancy and revenues. The overall picture is far from hopeless. The Chinese government encouraged more travel over the recent Labor Day holiday by extending its length to five days from the usual three. Tourist areas experienced large crowds and roads in major cities were jammed with traffic. If the country emerges from the holiday without major spikes in infection rates, then we can begin to have confidence in a more 'permanent' return to normalcy.
What lessons, then, does our Chinese experience hold for the North American market?
First and foremost, travelers need to feel that they will be safe; both en route and at their destination. Places that Americans can drive to will enjoy a near-term advantage over flying destinations. Hotels and resorts will need to rethink their operations. Some of the key areas ripe for innovation include:
Contactless technology
Expect adoption of digital check-in/check-out and digital room keys to accelerate. Now only available in some locations to rewards members like Hilton's Honors (Digital Key) and Marriott's Bonvoy (Mobile Key), anticipate that more hotel functions will be conducted via your phone.
As many brands gravitate to 'grab-and-go' food & beverage options, cashier-less technologies like that pioneered by Amazon GO may prove an attractive alternative to sit-down restaurants. Archilier is already undergoing re-evaluation of the food service options at its Kimpton Hotel under development in Garden Grove, California.
Robots may also become a feature at more properties, acting as a digital concierge, or delivering room service.
These new technologies will likely prove disruptive in reducing the need for certain staff positions, but may also help hotel operators cut costs at a time that calls for lean operations budgets.
Cleanliness
If Legionnaire's Disease, emerging in hotels back in the 70s, didn't drive home the importance of well-designed and maintained hvac systems, then the current crisis should. Clean, fresh air will, we think, become a more valued commodity. Operable windows in all public spaces should be on the menu. Passive House-style air-conditioning systems that reduce or eliminate the percentage of recycled air should be considered. At the least, upgrades should be studied and more frequent changing of filters adopted.
With a virus that lives longer on hard metallic surfaces, we may see a turn to more natural materials, albeit still those that are easy to clean.
Use of electrostatic sprayers is being explored to mist disinfectant across wide areas as well as the use of ultraviolet light and visible-light disinfection system.
Because of sound transmission issues, we don't see carpet going anywhere soon, but more regular deep cleaning may need to be a feature of maintenance schedules.
Social Distancing
Limit number of users per lift, perhaps through occupancy detectors
Reduced communal space access and social distance specification at areas like front desk, coffee shop, elevator lobbies etc.
Based on reports from China, a reduction in banquet sales and group tours can be expected, and the MICE market may also see reductions.
Remote working
Like many employers who are re-thinking the need to have every worker on site all the time, hotel operators may find that many administrative functions can be done remotely, either at a central office (designed for social distancing) or from home.
Who will then lead the recovery?
Gen Z and Millennials are likely to return to leisure travel more readily than older cohorts4. Tech-savvy and feeling less vulnerable than their elder peers, one can expect their pent-up desire to escape lockdown will manifest itself before other demographic segments. An April 21st survey by STR of potential travelers in the US, UK, Canada, and Australia5 found that 16-34 year-olds were most positive about travel while age 55+ were most negative. Perhaps surprisingly, an overall 60% of respondents indicated a desire to travel as much or more in 2020 than they did last year. The survey indicated a roughly 10-20% drop in travel demand overall with Canadians and Australians being the most optimistic and Americans and Brits being the most pessimistic. One can therefore anticipate that economy and mid-scale properties will fare better in the near-term than upscale and luxury hotels; a prediction that is being borne out in China right now.
Next steps
As hoteliers and owners throughout North America scan their portfolios for redundancies and underperformers, it may prove desirable in over-concentrated markets to consider residential conversion of some existing properties, particularly in areas where affordable housing makes sense. Residential rehab of many hotels could presumably be accomplished much more economically than ground-up construction and the sale of such assets might be a benefit to many owners' balance sheets.
The properties that survive the shakeout should take advantage of this time to re-imagine themselves for the future – not only to deal with a health crisis that will hopefully soon end with the arrival of a vaccine, but with an ongoing climate crisis that calls for stronger energy-use and resilience strategies as well. Along with the usual imperatives to strengthen brand identity and customer loyalty, now is an opportunity to position hotel & resort properties to thrive in the new post Pandemic era.
We at Archilier Architecture are ready to help our industry meet these challenges.
Be well and prosper.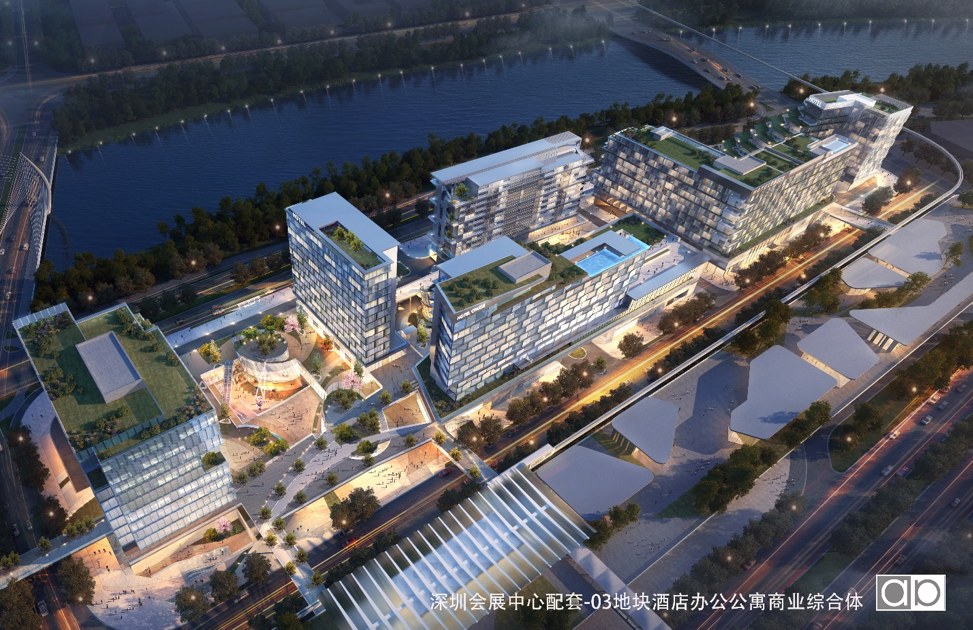 ---
1 Statistics from AHLA.com as of 5.4.2020
2 STR.com; "Looking back at the SARS outbreak and hotel performance recovery" (2.14.2020)
3 STR.com; "8-minute weekly update on China hotel performance? (4.23.2020 & 4.30.2020)
4 Hospitality.net; Bogdan Romashko, CMO (4.13.2020)
5 STR.com; "How COVID-19 has affected intentions to travel and perceptions in key global markets" (4.21.2020)