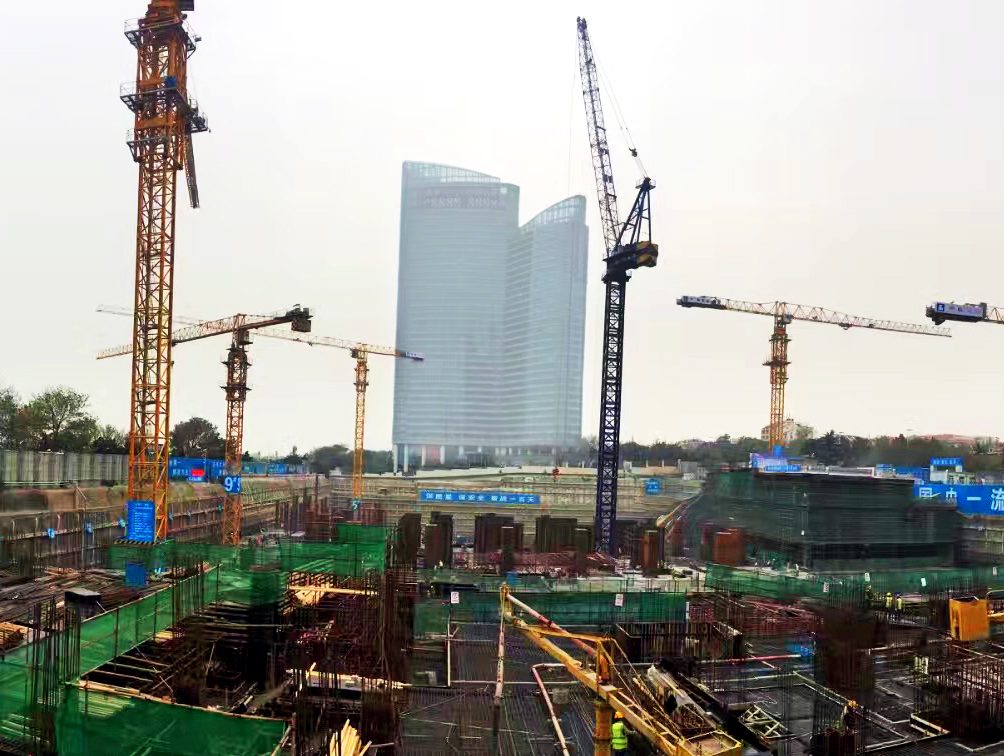 On December 21, 2016, Archilier's first super high-rise project in China – Qingdao Haitian Center ·St. Regis· Mixed-Use Complex officially broke ground with an estimated completion date of 2020. At 369m in height, its central tower will become the tallest building in Qingdao.
With a total area of 490,000sqm, Haitian Center is composed of three towers over a five-story podium. The program includes a 233-room St. Regis Hotel (Starwood's venerable top-of-the-line luxury brand), a 501-room 5-star Haitian Hotel, office space, business club, retail center, luxury apartments and a public observation deck; all with spectacular sea views.
"Seamless" concrete construction technology was adopted during the construction of the 150,000sqm basement, with crews pouring over 12,000 cubic meters of foundation concrete at one time to reduce environmental impacts on the surrounding area. To date, over 95,000sqm of floor area has been poured. At an average excavation depth of 28m (36m, maximum), the project not only needs to deal with high water tables from Fushan Bay on the southern boundary, but also needs to coordinate with M3 Metro Line construction on the northern boundary. The size and complexity of this project are unparalleled in Qingdao.